Or something very different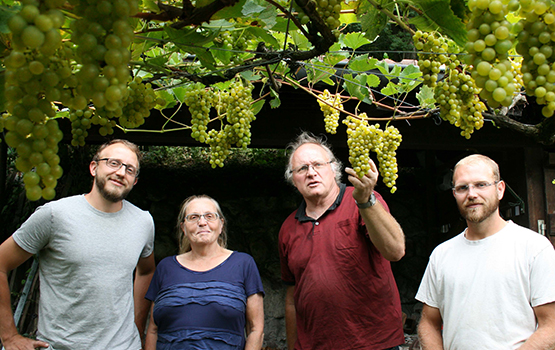 Wine tasting "Grünhag"
An experience for 12 to 35 people.
The "Grünhag" vines of the organic vineyards Bosshart & Grimm are within 5 minutes walking distance from the tunnel. The tasting session is therefore a wonderful add on to
many of the group activities underground.
Fungus-resistant PIWI grape varieties, White Sapphira, St. John's, Solaris and Red Cabernet Jura, which are otherwise rarely found in our area, can be tasted here.
More information...